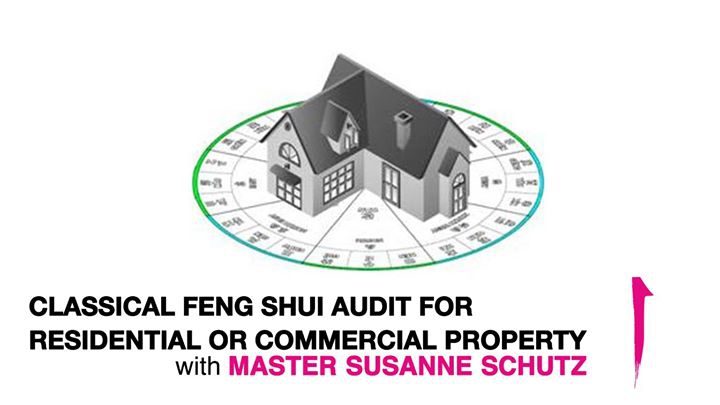 Classical Feng Shui Audit for Residential or Commercial Property
Life 'n One Dubai
Sat Mar 17th 2018 to Sat Mar 31st 2018 at 08:00 until 20:00
---
Dubai
,

Jumeirah beach road Street 27-b Community 332 Villa 5/1b

,

Dubai

Dubai
https://www.myguide-dubai.com/events/classical-feng-shui-audit-for-residential-or-commercial-property
BOOK NOW
Event Details
We live in a time of opportunities, challenges and constant changes. We all strive to achieve our goals but the most successful individuals achieve their goals and objectives through determination and confidence when tackling challenges and potential hurdles.
However, even the most successful individual will have to admit that there is always room for improvement in one aspect of his/her life. Maybe your business is running smoothly and you enjoy your work, but your relationship or your health suffers. Or perhaps your love life is thriving, but your business and your financial situation leave much to be desired. Very few individuals have their lives in complete balance.
Those of us who know that something is out of sync and wish to achieve a more balanced life, can tap into the positive Qi (Life Energy) in our environment.

Outline:
Susanne Schutz will visit your property (land, house or apartment) and perform the Feng Shui audit in your presence and you are free to ask any questions. Depending on the size of the property and the project scope, as well as your audit requirements, the time involved can vary. A very small project may only require an audit of a couple of hours, whereas a large project or an extensive land and property survey may consume a number of days.
Following the survey, we will prepare a comprehensive audit report for your reference, which will be sent to you by email within 5 – 7 working days. This report will be approx. 40 pages and contain the Feng Shui assessment of your property, as well as detailed recommendations and comprehensive remedies. A follow-up visit will be scheduled during which the client can go through the report with me and I'll be happy answer and clarify all questions related to the report, the audit and the suggested remedies.

Benefits:
Connecting with this powerful positive Qi helps us to:
• Improve our health and wellbeing
• Balance the various aspect of our lives and improve those aspects that seem to be neglected and lacking in positive energy
• Improve wealth and career goals
• Find a new romantic relationship or improve an existing one
• Improve specific health issues (for example, insomnia, heart issues, gastro-intestinal issues, infertility, etc)
We are committed to finding practical solutions specific to your living and working environment in order to improve your life's circumstances. Susanne Schutz will discuss your specific goals for the Feng Shui Audit with you and will help you achieve these goals and live a more balanced and harmonious life.

What do you need to prepare for a Feng Shui Consultation?
1. A detailed House Plan: Interior layout of your house/apartment, which is to scale and shows doors, windows and all rooms within the house. This plan can be drawn up either by hand or on the computer, and should be emailed to the consultant prior to the site visit (if possible).
2. Birth Data of all residents (residential) or key personnel (commercial) of that property
3. Birth Data of the property: The month and year the property's construction was completed.
4. All questions and points of inquiries you have regarding the property

Price depends on the size of property.
Please contact 0565342899 or info@lifenone.com for bookings and further inquiries.

About SUSANNE
Susanne Schutz is the Founder and Managing Director of Suzhong Consulting Limited, a Classical Feng Shui consulting firm. She is currently the only Hong Kong based foreign Feng Shui consultant.
Susanne has spent 21 years in Asia (China, India & the Philippines), where she worked as a business and management consultant for almost 16 years before deciding to follow her passion and making a drastic career change to become a Feng Shui consultant. She took a sabbatical to study with Grandmaster "Dato" Joey Yap in Kuala Lumpur and graduated with distinction from the Mastery Academy for Chinese Metaphysics with a degree in Classical Feng Shui.
She has since settled down in Hong Kong where she offers Feng Shui audits for residential and commercial projects. Susanne is passionate about bringing the true spirit of Feng Shui into a modern context, while also educating the expat communities in Hong Kong and other Southeast Asian countries about the background, history and core principles of Classical Feng Shui. She frequently presents to expat associations and clubs, and also conducts Feng Shui city and hiking tours in and around Hong Kong. Susanne operates in Hong Kong, Mainland China, SE Asia and UAE.
Susanne's business background and her subsequent career change have made her very aware of the potential and hidden talents that lie in all of us, and have made her passionate about helping others to maximize their own life potential.