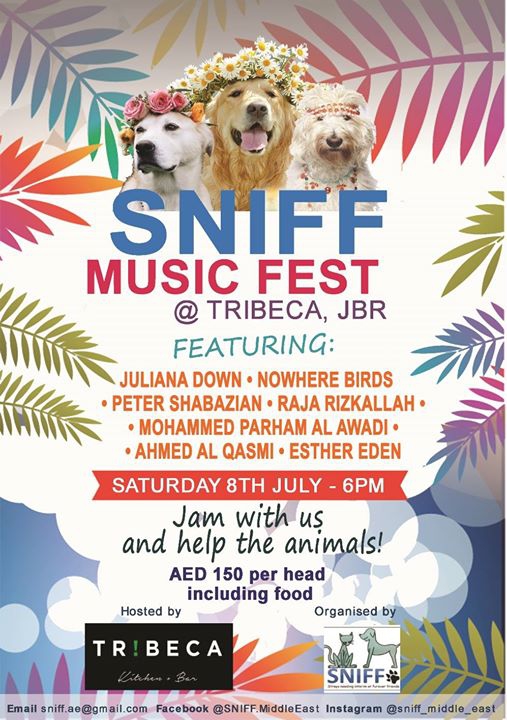 Event Details
Hello friends and community


""Dive into a meticulously curated music fest this Saturday and help over 100 animals ""

This summer has been our Everest at SNIFF - Strays Needing Interim or Furever Friends.

Our eyes documented day in and out 10 incoming abandoned dogs ,Shivering bodies on arrival & fearful eyes , Trust that was regained while wagging tales returned .

We were greeted everyday with eager to please faces squeezed through metal bars saying hi , Disease & the consequences of greed & neglect and a memorial wall . Miracles of survival against all odds and lots and lots of happy endings . A circle of hope and despair taking us round the motions.

I think what keeps us going in the field of helping animals is the possibility of observing broken things heal , reversing things to how they can be ,Watching a dog who almost died of neglect thrown away like an old shoe in a new humans house snoozing by new feet , Present , Happy .

We are dreamers by nature and and good vibes is the pillar of all that we aspire for and therefore we have with the help of an incredible and mind blowing line up of artists put together a music fest for you .

What better way to spend your Saturday diving into a meticulously curated music festival and yummy food .

Every foot that walks in the door that day helps save a life and undo wrongs , See you on Saturday .

Please spread the word and bring as many friends as you can , This line up won't disappoint .


Love and kindness

Dubai's abandoned pets that refuse to be broken .
It is in their very nature to resist .