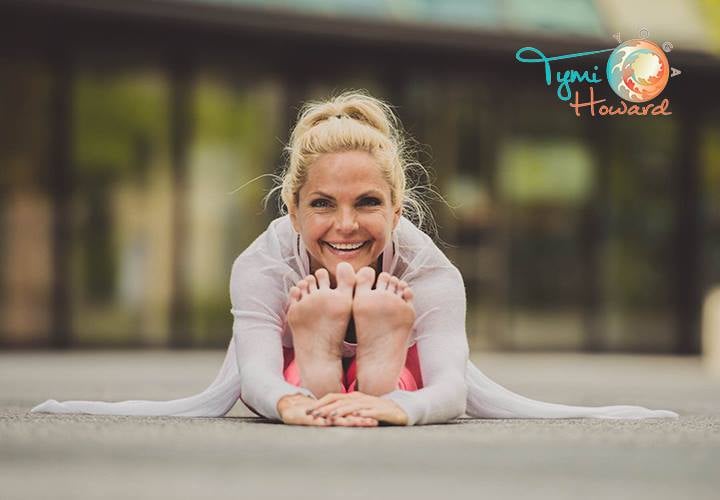 Tymi Howard Yoga Workshop Weekend
Inspire Yoga Pilates and Fitness
Thu Nov 23rd 2017 to Fri Nov 24th 2017 at 13:00 until 13:00
---
Dubai
,

T and G Avenue Building, Indigo Central 8 on Sheikh Zayed Road, First floor units 2 and 3

,

Dubai

Dubai
https://www.myguide-dubai.com/events/tymi-howard-yoga-workshop-weekend
Event Details
Investment per workshop
150AED

Friday: Nov 24th 2017
Hot Hip Holy - 1-230 PM
Hot, Hip & Holy!' Hot: Heated (Warm) Room, Let's Sweat!
Hip: Rockin Music! (One of Tymi's famous Playlists)
Holy: Holy Vinyasa Sequencing!
This challenging and creatively sequenced specialty class is for
the yogi who desires more than what the standard yoga class
offers. Burn away all the obstacles that clutter the mind and fog
the mirror of the soul. Wring out the toxic emotions that build up
and stagnate within the body. It has been our direct experience
that an intense asana practice and deep stretching/opening poses
will bring about these changes. Practitioner should have a good
working knowledge of backbends, headstands and inversions.
Yin on the Rocks - Nov 24th 2017
4-6 PM
"YIN on the ROCKS!"
All Levels Welcome.
The Yin Yoga practice is subtle, and deep, and its
physical purpose is to work beyond the muscle
tissue delving into the connective tissues, tendons,
ligaments, bones, cartilage and the deepest fascia
networks in the body. The physical and emotional
releases are Omazing! Yin on the Rocks is a
creatively sequenced 2 Hour Yin Yoga practice that
offers options to kick up the effects of each pose, all
set to contemporary Rock Music!
• Saturday: Nov 25th 2017
Bhakti Bash - 11 AM-1PM
'Bhakti Bash!' / Devotional Vinyasa Flow
All Levels Welcome.
A Vinyasa Flow Class & Bhakti Music celebration! A non dogmatic,
inspired and spirit filled flow practice supported by contemporary and
kirtan beats. You will most definitely sweat, sing, laugh and when the spirit
moves, dance!