With Love from Dubai
Inspiration
We've put together a list of our favourite knick-knacks to get you started on some ideas.
Our Top Experiences and Tours in Dubai:
If youʻre booking your trip to Dubai last minute, we have you covered. Below are some of the top tours and experiences!

Everywhere you go, there are endless souvenirs you can bring back for yourself, for your friends or for those annoying co-workers who always ask you to bring something back for them when you go on holidays. Dubai is no different. From sand art in miniature glass bottles to kandouras, name jewellery to Burj Al Arab statuettes, hand-made rugs to coffee pots, there's bound to be something interesting for you to take home. We've put together a list of our favourite knick-knacks to get you started on some ideas.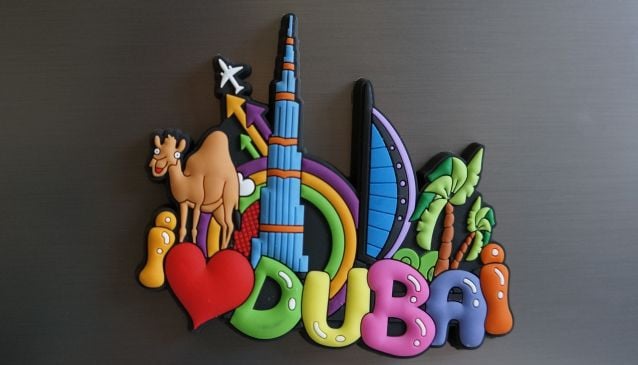 Camels, camels and more camels. This is a perfect gift for any age. You can get stuffed camels, camel mugs, camel hats, camel statues, camel notebooks, camel mugs, camel key chains, camel mouse pads, camel drink stirrers... you get the idea.
(Photo credits: David Ooms, Flickr)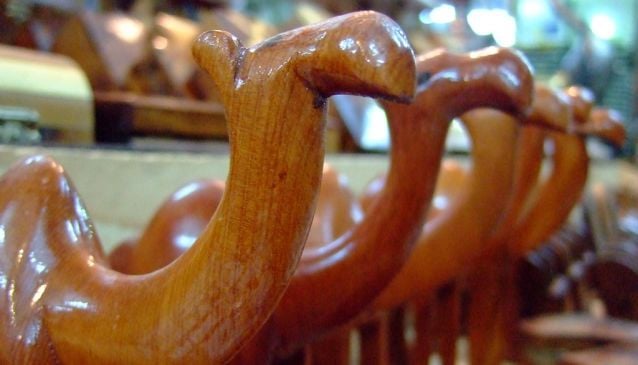 There are many designs and qualities of prayer mats to choose from. Prayer mats have a strong and symbolic meaning and they are traditionally taken care of and highly regarded as gifts. These mats are normally intended for use during worshiping, and are often woven or embroidered with intricate details, often reflecting traditional islamic art or symbols.
(Photo credits:
indigoprime
, Flickr)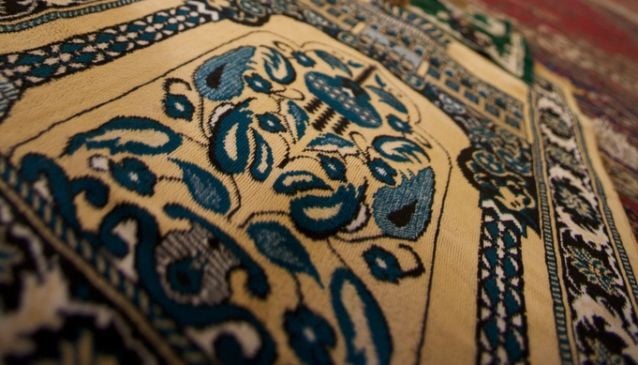 This is a nice unique gift to take home with you. You can get your hands on one of these at any of the old souks and gift shops.
(Photo credits:
sashafatcat
, Flickr)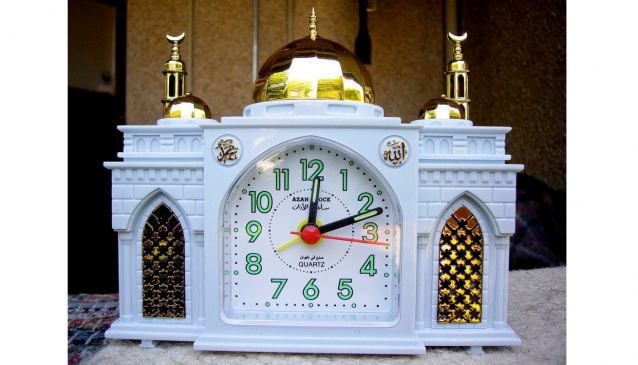 Pashmina is actually the textile made from a type of fine cashmere wool. If you're looking for a scarf made of real Pashmina, you can expect to pay hundreds upon hundreds of Dirhams. However, there are many types and qualities to choose from, with affordable versions starting from as low as 10 Dirhams a piece. Clearly, the more you spend, the better the quality, so choose carefully if you're giving your loved one a pashmina to keep her warm.
These scarves come in a multitude of beautiful designs and colours. There is something out there for every taste. Thicker designs can be used as scarves during the winter in cooler countries. You can also find trendy designs that can be thrown over a fancy dress or ones that can be used to cover up at the beach.
Pashminas can be found in any souk, gift shop or even local hypermarkets.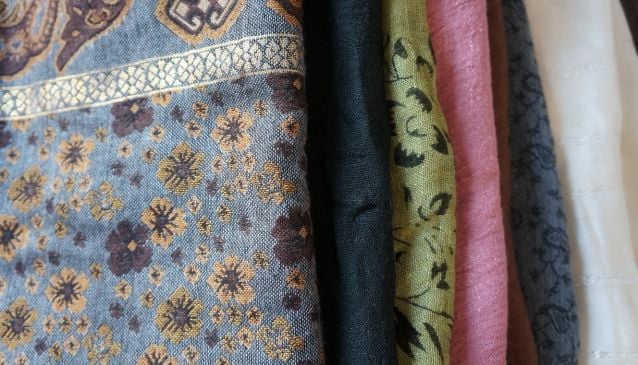 Dates are considered one of the 'fruits of paradise'. And particularly in Dubai, you will find dates that are like no others you have tasted elsewhere. They come in a variety of types: covered in chocolate, stuffed with ginger, orange or lemon peel, roasted or caramelised nuts, you name it. Dates are so heavily entrenched in the UAE culture that an annual date festival is held each summer to celebrate this fruit.
Dates are available pretty much everywhere in Dubai. Don't be afraid to try the different varieties. They are delicious. They are healthy. They make a great snack and a wonderful gift.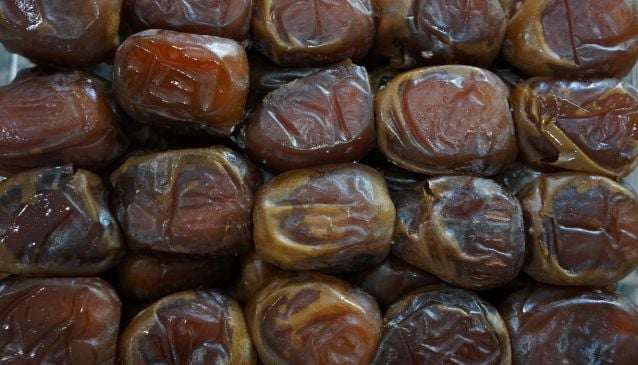 Shisha pipes, which you may also know as Hubbly-bubbly or Hookah pipes are a memorable gift and can be used for smoking flavoured tobacco, but also make beautiful decorative items. They're made in many shapes and sizes and some even come in handy travel cases making them easy to bring home with you.
Not sure you're going to like it? Try it out at one of Dubai's many shisha cafés. And if you're not sure how it works, make sure you ask the person you're buying it from how to use it. Don't forget t to get a few packs of tobacco to bring home with you. We particularly like apple and grape. But be warned, studies show that smoking shisha is more harmful to your health than smoking cigarettes.
(Photo credits:
FergieFam007
, Flickr)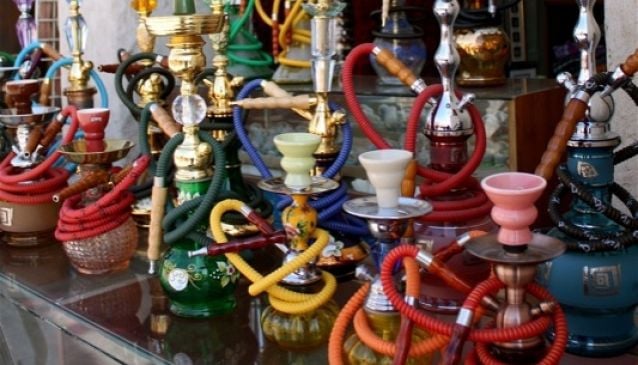 The variety of spices in Dubai is incredible. Although you're likely to find a decent assortment of spices in your home country, chances are the variety you will find here will be much greater, and their prices are guaranteed to please you as well. Just make sure that you know the travel regulations in regards to bringing these items back to your country.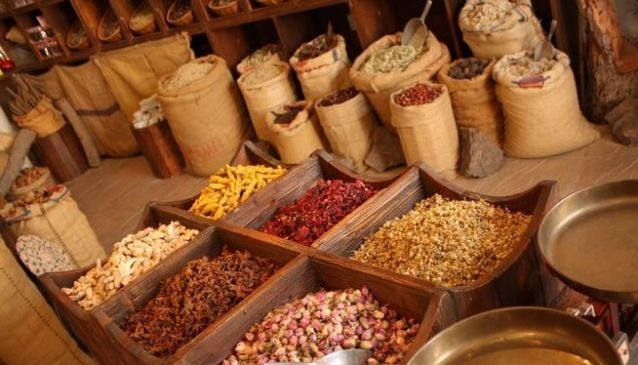 Name art is your name transformed into a work of art. Names or words are hand painted onto a canvas in a unique way reflecting the culture of the UAE.
You can find artists that will paint these for you in many of the busy malls and souks. This is not a last minute gift as time will be needed to create the art so make sure you plan ahead for this souvenir.