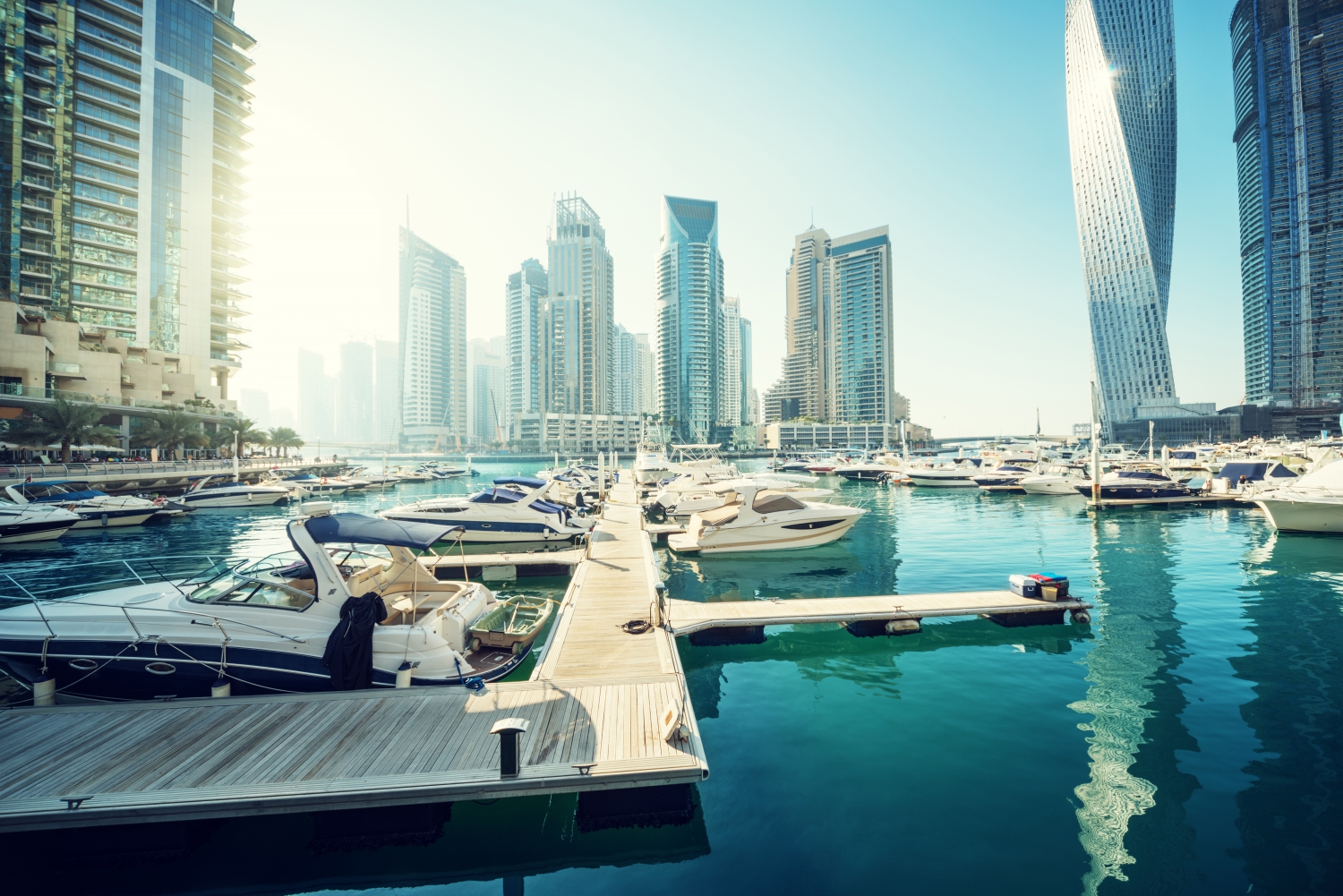 Cruising Dubai's Waters
Adventure
Yacht cruising in Dubai provides you with opportunities to view iconic developments.
Of the many attractions when visiting Dubai is cruising on a magnificent yacht and enjoying one of the more exhilarating experiences ever. Some of the largest selections of new and pre-used sail boats and motorized yachts exist in the emirate. Yacht cruising in Dubai provides you with the best opportunities to view iconic developments that the city is renowned for. You could have a great viewpoint of landmarks in Dubai like Burj Al Arab and other architectural marvels lining the sea shore. Specialists here provide you with crewed luxury yachts, catamarans, super yacht charters, sailing yachts and mega yachts. Whatever shape yacht you prefer, these are available at very competitive rates and with the finest services one could imagine. Yacht cruising in Dubai can become all the more enjoyable with personalized, friendly services at your disposal. Fishing enthusiasts can also hire deep sea fishing boats to take on a great and challenging fishing experience in the Gulf for a day.
Short Cruises around Dubai Marina
The stunning Dubai Marina promenade symbolizes modern Dubai in its own significant style. It is famous for its beautiful skyline; often attracting tourists who find it an ideal setting to plan a romantic night out. Unobstructed views across the Marina could be enjoyed as the harbour is meticulously planned and attracts a lot of attention from keen onlookers. It is a perfect backdrop for a sightseeing cruise you can simply marvel at.
Services by the Leisure Marine Industry in Dubai
The leisure marine industry in Dubai has flourished since long ago. Yachting has now become among the favorite leisure activities for those wanting to go off the beaten path while on their visit to this region. It also represents one of the finest tourist activities in terms of amusement and relaxation. Since marine leisure equipment is typically up to international standards, people have a lot more to look forward to and not much to worry about when treading these waters. Efforts are made to satisfy every tourist's unique needs and requirements. The Dubai International Boat Show has attracted large crowds from all over the world with year on year increases in attendees and record breaking boat sales. There is the renowned annual powerboat race that draws countless spectators, and Dubai is home to some of the world's biggest super yachts which have the potential to draw large crowds. Despite competition from international yachting services, Dubai has managed to grab its position among the top yachting destinations due to its great high season weather and the region's indelible seafaring history that has been ingrained in its traditions for many centuries and which is partly responsible for the country's commercial beginnings.
There is no question that you will experience quality yachting services when you come to Dubai. Visitors will witness yachts by leading designers that come with extravagant interiors done in exquisite fabrics and intricate layouts. Private and corporate events may be organized in the most personalized respects to meet the tastes of discerning clientele. Such cruises give people one more reason to come back to Dubai every year.
If you choose to partake in one of these fine cruises, check out maps of the ones you are considering, or select a customized course to take in the majesty of this city from its lengthy coastline or the winding creek. Either way, make sure whatever yacht service you choose provides you with all the latest facilities on board. The captain and crew should be certified and prepared to display or even demonstrate the latest navigational devices and safety equipment such as fire extinguishers, first aid kits and life jackets. Dress smartly or casually for the cruise, but make sure the weather is not too dry or chilly. And last but not least, leave all your thoughts behind and take in another angle of Dubai that's sure to leave a fond imprint on your memories for many years to come.
Save
Save
Save