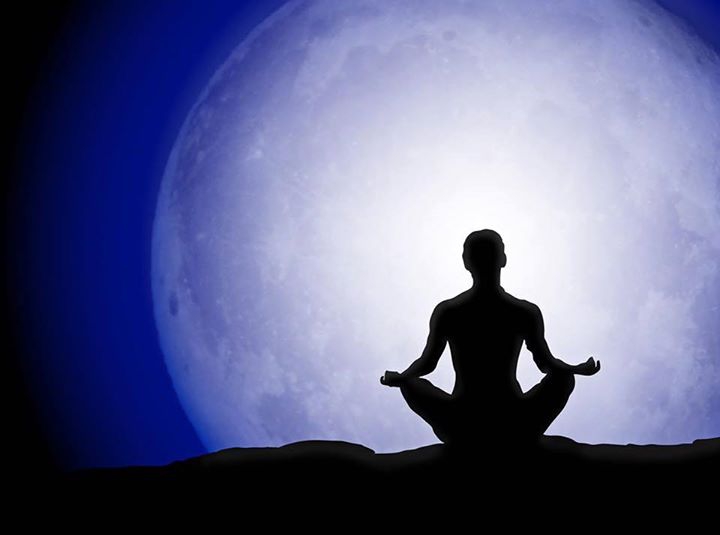 Event Details
The Full Moon is a time of celebration of your fullness and wholeness of everything that has brought you to this moment and all that is sacred in life. Every month Full Moon has a very strong impact on us and our lives. Many traditional cultures revere the moon as a manifestation of the divine feminine force in nature. According to Hatha yoga, this force also resides within us. Whereas solar energy is warm, active, and outwardly oriented, lunar energy is cool, receptive, and inwardly focused. If the divine lunar force could speak, she might lovingly remind us to "chill out before we burn out". Like a mother, the moon can teach us to slow down, listen to our own needs, and be receptive to change.

When working with the moon energy we open to our own intuitive and psychic capabilities, heal old wounds and learn what we need in order to feel at home in our lives..

JUNE FULL MOON SPECIAL TOPICs - From Fear to Love in Mind and Emotions, Yoga Asana Energy Geometry and 4 Elements Balancing Meditation.

We invite you to experience the true inner peace on the Full Moon night and to come into balance with the lunar cycles and the greater cycles of your life. Unite your body, mind and spirit with an invigorating, balancing very special session of yoga, based on yoga asana energy geometry, pranayama and transformational meditation and learn how to honor the nurturing energy of the Divine Feminine.
=================================================
ENTRY FEE: This 2,5-hour workshop costs is 100.00 AED.

* Note: The space and attendee numbers is very limited. So, please be responsible and signup only if you really intend to come. Please wear comfortable clothes, bring your own yoga mat, a towel, a notebook and a bottle of water.
=================================================
TEACHER: Natalia Fata (@yoganati)
Natalia's introduction to yoga happened 17 years ago when she came to Turkey for her studies through the book that inspired her to start practicing Yoga. She is E-RYT 500 and YACEP Trainer with over 11 years of yoga experience and over 8 years/6,000 hours of experience in teaching yoga in Hatha, Vinyasa, Ashtanga and Yin Yoga styles. She teaches in a thought provoking ways letting the students to reach beyond the limits of their mind and body while experiencing the joy of being present and in balance. Being energy sensitive and a light worker, she has an amazing way of understanding students various needs and is helping them to achieve their goals. Her main goal in teaching is to help all her students experience the joy of wholeness by bringing them into balance, physically, mentally and emotionally. She inspires people to find the enjoyment, harmony and meaning in their lives. Her teachings and classes are suitable for all levels and challenging not only physically but also mentally.