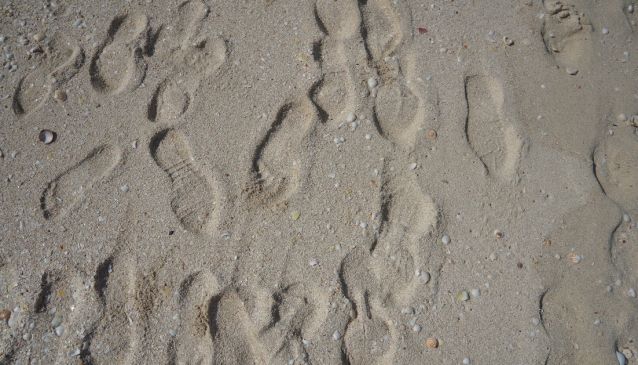 Dubai's White Sandy Beaches
Family Fun
Where you go depends largely on what kind of day you prefer to have.
There are several options you can consider when planning a day out at the beach: beach parks, public beaches, or beach clubs. Each of these has its own advantages, so we suggest that you try each at least once.
Beach Parks
There are 2 main beach parks in Dubai: Al Mamzar Beach Park and Jumeirah Beach Park.
Al Mamzar Beach Park is a beautiful facility with great beaches and stunning waters. There are four beaches to choose from in addition to a pool and a many playgrounds with plenty of games to keep the kids busy.
Jumeirah Beach Park is another great place to go and will be closer if you're staying in the newer part of Dubai. It's also close to many restaurants and directly on the public bus route.
These parks are run by the Government of Dubai. They are great because you can have a great day out at the beach with little or no planning. You will find barbeque areas, changing rooms, toilets and games for the little ones. At Al Mamzar, you can rent cabins for the day (from 9 am to 9 pm / AED 160 for the small ones and AED 210 for the large ones). At Jumeirah Beach Park, you can rent umbrellas and lounge chairs for a small fee so you're spared the trouble of hauling these along each time.
Public Beaches
With plenty of accessible public beaches conveniently located along the Jumeirah coastline to choose from, you're only left with the daunting task of matching your swim suit with your surroundings and the day's prevailing mood.
You can spend a few hours sunbathing, or even a full day lounging about with family and friends. Where you go depends largely on what kind of day you prefer to have.
If you want a tranquil shore to relax or sunbathe without too much noise, Mercato Beach is a good one to head for since fewer people visit this beach. It is a somewhat secluded and quieter spot frequented by neighbouring residents. However, most Dubai beaches are generally quiet during the weekdays, especially during mornings and early afternoons when most schools are in. This formula changes on weekends with hoards of avid beachgoers spilling onto these beautifully combed stretches for a dab of fun in the sun.
If you prefer sportier beaches with younger, active crowds, then you're better off heading towards Kite Beach, Umm Suqeim Beach or Jumeirah Open Beach, where such activities as surfing, paddle boarding, inline skating, cycling, volleyball and kite surfing are usually taking place.
If you're going out with the kids, we suggest you head to either Palace Beach or Sunset Beach. Palace Beach is a great spot that's shielded by the Palm Jumeirah Island, so its waters are generally calm with waves rarely posing any danger to your children's safety. There is a lot of room for kids to build sand castles, kick around a football or toss a Frisbee. Sunset Beach, on the other hand, has a neatly tucked away playground nearby. This beach is quite expanse so kids can play safely isolated from traffic and without disrupting other beachgoers.
If you're up for a bit of people watching or you just like a busier beach, go to Jumeirah Open Beach which boasts all the convenient facilities you might need in addition to the beautifully manicured shoreline. You can also go to JBR Beach which is a lengthier stretch that's perfect for romantic walks or a plain old jog to get the blood pumping. Both options are also within walking distance from popular cafés and restaurants so you'll have your pick of venues to go for a bite or sun downers after a lovely day in the sun.
Dubai beaches are becoming more user-friendly as they're being fitted with showers and umbrellas in addition to changing stations for men and women. Check out our Beaches page for more details on all of Dubai's beaches and how to make your way there.
Beach Clubs
Spending the day at a hotel beach will set you back a few hundred dirhams per person, but it does have its advantages: you would have access to five-star facilities like restaurants, pools, gymnasiums, club houses, spas, and complete amenities such as lounge chairs, umbrellas and beach towels among others. This is a great option if you're going with a group or with children since these facilities are serviced to very high standards and more often than not, there's something to keep everyone happy. Here are a few beach clubs you might want to consider:
Jebel Ali Beach Club: Head out to Jebel Ali and you will feel like you're really getting out of town. Only 15 to 20 minutes from new Dubai, this beach club is perfect for lounging by the pool, lazing around on a sun-lounger or taking part in water sports.
Rixos: located at the tip of the Palm Jumeirah. The beach is protected and waters are generally quite calm. It's a nice little getaway without being too far from the city.
Habtoor Grand: This one is great if you're taking the kids. It has a lovely pool as well as waterslides for the children. The beach is beautiful and facilities combine to make for a pleasing experience.
Dubai Marine Beach Resort & Spa: This beach club is near the far end of Jumeirah Beach, closer to the older parts of Dubai. The actual beach is a bit smaller than in other clubs you might see elsewhere. It is beautiful, has 3 pools and boasts many food and beverage outlets to round off its offerings.
As you can see, there are many choices when it comes to spending time at the beach. No matter what you're up for on any given day, you can rest assured that you'll have a great day on these sandy white shores.
But one last thing… we say this often because it's no laughing matter: if you're heading to the beach, don't forget your protective sun cream (preferably with high SPF), sunglasses, a hat and plenty of drinking water.
Temperatures can rise dramatically in Dubai, thus making heat and sun strokes genuine hazards. If at any point you feel unwell, it's time to get out of the sun.