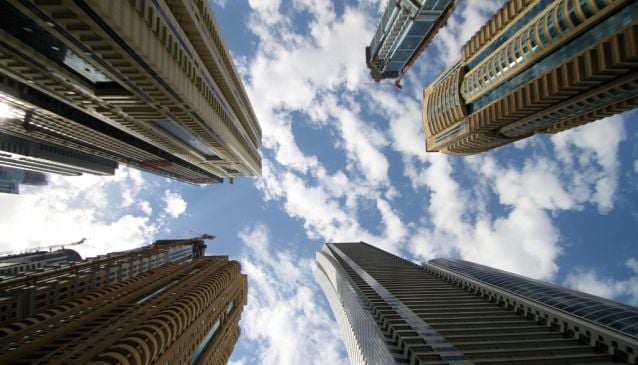 Dubai on a Budget
Inspiration
It's actually possible to visit Dubai if you're not rolling around in the green stuff.
We know Dubai is home to all that is shiny and sparkly. Here you will find the first doohickey, the biggest whatchamacallit and the tallest thingamajig. If you have money to flaunt, Dubai can certainly help you part with it. Like anywhere else, the more of it you have, the more things you can do and the more ways you'll find to spend it.
But wait! What you may not know is that it is actually possible to visit Dubai if you're not rolling around in the green stuff. And you won't miss out on many of the things the city has to offer. There is plenty to do for those on a limited budget. Check out some of our suggestions.
(Photo credits: elisasophia, Flickr)
There are a few low cost carriers serving the UAE. You can use FlyDubai, or you could also fly Air Arabia which will fly you into Sharjah but it's only a short cab ride from Dubai which shouldn't set you back much in fare. Some airlines will have cheaper tickets to Dubai in the summer months as people tend to head out for summer vacation to escape the hot weather.
(Photo credits: Jason Mrachina, Flickr)
Some of the cheaper neighborhoods will have cheaper accommodation – Karama, Deira, Bur Dubai. Consider renting a hotel apartment if you are here for a week or more. These typically come equipped with kitchens or kitchenettes that allow you to save money by prepping meals yourself. They're also serviced less frequently than hotels and offer facilities and amenities that are on par with high end accommodations. Many have sprung up in recent years to meet increasing demand in the market and larger families tend to find these particularly cost-effective over long stays.
(Photo credits: Emmanuel Eragne, Flickr)
Here is our list of top things to do which cost little or no money at all:
Beaches - Some beaches charge a small fee but most are free. Pack a lunch, make sure you bring plenty of water and sun screen and enjoy a beautiful day along Dubai's marvelous coastline.
Bastakiya and the Sheikh Mohammed Centre for Cultural Understanding - Roam around the alleyways of Bastakiya to get a feel of what pre-bling Dubai was like. While you're in the neighborhood, visit the SMCCU and enjoy some of the low cost/free activities they have on offer.
Jumeirah Mosque - A visit to the mosque, hosted by SMCCU is a unique opportunity to learn about local culture and religion. Visits take place at 10 am 6 days a week (closed to the public on Fridays). The cost of a visit is AED 10.
Dubai Museum - A nice reflection on history - the museum is located in the Al Fahidi Fort which dates back to 1787 (it is the oldest existing building in Dubai). Entry is free of charge.
Dubai Fountains - Don't miss out on a chance to see the dancing fountains. And while you're at it, you will enjoy great views of the world's tallest building. You can also pop into The Dubai Mall for awesome views of the Dubai Aquarium and spot a lot of the marine life without having to buy a ticket.
JBR Walk - If you want to spend money, you can do so here in one of the many retail outlets or restaurants. Or you can take a stroll and watch other people spending theirs! There are spots on this lovely stretch of road where you'll be able to sit back for an affordable bite while people-watching.
Visit a park - Visit one of the city's many parks for a relaxing day outdoors.
Also, depending on the time of year you visit, you can also catch the horse races or visit Global Village (Oct-Mar), and if you're lucky enough you might even catch one of the dhow races that take place throughout the year. Year round, there are all kinds of events - meaning there's never a dull moment.
(Photo credits: PhareannaH[berhabuk], Flickr)
Dragon Mart 1&2 - If it's made in China, you will find it here. Really, you will find everything here. Cheap. If you don't believe us, check it out for yourself. Especially the new Dragon Mart 2, very spacious and for the movie lovers, they have a NOVO cinema.
Outlet Mall - If you feel like shopping but don't want to pay full price for brand names, this is the place for you. It's a little out of the way but well worth a visit to save some Dirhams.
Souks - Gold Souk, Spice Souk, Textile Souk - these are the perfect spots to get those souvenirs for your folks back home. Be sure to bargain! Never pay the first price you're told.
Karama Centre - You'll find great deals while shopping here but remember it's illegal to purchase fake goods. You will find a lot of these here (bags, watches, clothes, etc.).
(Photo credits: Emmanuel Eragne, Flickr)
There are many options for expensive meals in Dubai but there is also an abundance of small cafeterias on street corners and cozy restaurants where you won't need to cough up a fortune for decent grub. Some of the city's favourites include Ravi's and Bu Qtair amongst others.
Tuesday in Dubai is ladies' night at most venues. Women are offered free or discounted drinks in many bars and restaurants when the party begins.
(Photo credits: Frank Kovalchek, Flickr)
There are many ways to get around Dubai for relatively little. Taxis here are quite cheap. You can also opt for public transport – take the bus or metro or even an abra ride across the creek. All of these options are quite affordable.
If you're staying at a hotel, check if it offers a shuttle service to the nearest metro or one of the city's main attractions or malls. Most hotels and serviced apartments offer these free of charge as value added services. Watch out though, if you request a taxi from a hotel, make sure that you're getting in one of the city taxis and not a private taxi which will cost you a fair bit more for your journey.
(Photo credits: Roger Price, Flickr)
Save
Save
Save
PUBLISHED: May 9th 2017 | UPDATED: Aug 13th 2017